Hi! I'm Pierre Benayoun and I'm an French indie Dev. I work on Activity tracking on android since more than one year.
I work since February on an android app named « Fit Plus« . The purpose is to use all data collected by Google Fit to give specific nice data and analysis like « You broke your walking record, congrats! ».
There was a prototype online, but I worked on a new version which could give more interesting data since end of March. Initially the update should take one week. But finishing this version takes lot more time than I thought.At last, I uploaded the new version four month later. The results are not good so what's the next step?
GIF of the week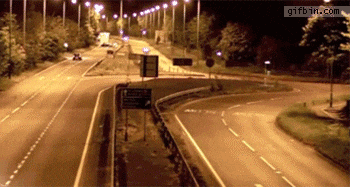 Fit plus has been downloaded less than 700 times and I won less than 6 euros with ads. And I think I know why. The give me some clues to make a nice U-turn!
Being good is not enough

There was some buzz about this post on gamasutra: 'Good' isn't good enough – releasing an indie game in 2015

TLDR : an indie dev made a good game and did all he could to marketing it: 150 sells…(but just read his post!).
Fit Plus has good reviews on Google play: 4.4/5. It's better than Google Fit (4.0). So it does the job of providing advanced data and statistics on your activities.
Previously I said that one reason of the no succes of Fit Plus was that my marketing strategy was not good enough.
It's worse than that: My marketing strategy was totally wrong.
Slightly better is not enough :
(Yes it's the same GIF: it's not enough at all)
There is dozen of activity tracking apps. They all focus on data. Mine is slightly better than Google Fit but it's not enough. I must make something that is HUGE enough to being massively viewed and massively downloaded.
When I'm talking about an HUGE thing, it's not being the app that gives the best data or the nicest ones. I must show the data in totally different way. And it's must be punchy, forceful and even more powerful to make people/blogs/websites react on it and user download the app. That's the key.
I will not make the developer mistake of wasting time to a complete the app to test my hypothesis. I will first make a « note d'intention ». It's a french expression, a « note d'intention » is usually used in movie market.
It's kind of memorandum that announce what you want to make with your video app.
I'll talk about mine soon, stay in touch!
Stats of the week
Does Fit plus prototype goes well on google play (TL-DR: nope)? I made (and translate) a spreadsheet with all the data!
Trade stats
Total downloads: 689 (

+ 10%

)
Total Income: 5€91 (

+0,17 % 

) (Approximately 6 $, no I didn't forget any zero)
Millionaire in year: 192 208 (

+ 72 000)

 (must be patient)
All data are here.
Painfull reminder
These figures are ridiculous. If I want to live from my app (about 2000 €/month) I must have hundred of thousand downloads. It's explain why I must something huge to change the situation.
To download app which is good anyway
Fit Plus
Libérez vos données Google Fit™ avec Fit Plus !Fit Plus est le meilleur moyen de gérer vos données sous Google Fit :- Données cachées à propos du temps en véhic...
Follow this posts every Week