Previously
Hi! I'm Pierre Benayoun and I'm a French indie developer. I've been working on Activity tracking with Android for almost two years.
In 2015, I worked on an Android app named "Fit Plus" that gave you all the statistics and data on your activities from Google Fit.
The results were not so good so I decided to dramatically change my strategy with a pivot.
So I focused on a new project called Kilo-Meter and I made a trailer.
I'm working on a beta version, and it's not an easy task. So, what's the next step?
This week's GIF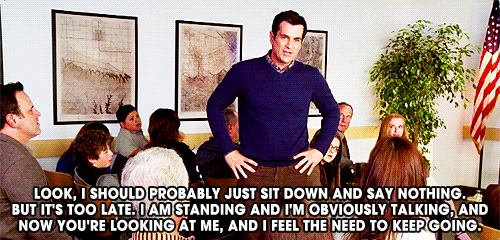 So, I was Wednesday at the « LeanStartup Bordeaux » meetup.
I presented the Lean startup method and the Kilo-Meter Project. And it was VERY instructive.  Big up to Bastien Galay and the team for this event.
About Lean startup
So I had five minutes to present the Lean Startup method. It's a process you can use at the start of your startup (yes the start of a startup: the very early stage!) to test quickly your ideas.
It allows you to avoid working on a project for two years to realize users don't give a fuck. Yes a FUCK because you would be quite irritated if after two year no one love your product. And be sure if no one love your product, you won't make a dime with it.
So, the main goal is to make a product that create a WOW effect on your users.
To achieve this,  you first make a mockup of your product (the MVP). You show it to your users and you learn from how they react. So you  change what you have to change, you show it again to potential users, you learn, you improve the product…See the principle?
So you progress by small experimental steps and validate each one with potential users.
If all is OK you have a good fit marketed product. Your main goal is now to make some money with it !
If it's not OK you idea was not good. You can make some kind of pivot : you begin again with new idea, hypotheses to test with (eventually) new users and so on…
Do as I say…
So, I presented this method in 6 minutes at this event Wednesday. And I can say that my theoretical presentation was quite cool, and that I feld awkward to have some difficulties to apply it. Easier to say than to do!
With some hindsight, I can say I can apply the method. I made some pivot already and I tested my hypothesis in front of real people with real apps (Fit Plus for exemple).
But my main concern is that it's been two year I work on Activity tracking and in these two years I didn't took enough times to show my product to potential users LIVE.
For example, I met in Launchpad Paris Adam Berk (a Lean Startup mentor from New York). While we were mentoring he pushed all the startups to go in the street to ask people about their idea. Some of them haven't got more than a website sketch of their idea on a scrap piece of paper.
When they get back one hour later I was amazed by all the things they learned.
This is an exercice I didn't did enough. And I learned about that Wednesday.
What I learned in five minutes

I had the opportunity to show Kilo-Meter to some people LIVE and here are the feedback I had in FIVE minutes:
« The app tracks automatically activities ? You don't have to enter them manualy ? This is brilliant! Why don't you mention it? »
« So you want to ask users to enter the food they eat…I don't bother at all. I know what I eat, i want to know what I lose. »
« Come on! Admit it uses lot of battery power! »
« What would be Fantastic is that when you begin to lose weight you have a notification like : « you are walking, you lost 1 g. Nice! »
« There is a typo on your home page. »
« Knowing that I lost only 6 g for 14 minutes of biking is quite disappointing. »
Well, all that they say may not necessarily be true (Kilo-Meter don't use battery in itself) and I will not add functionality to please one user (live notification) but all what they say is interesting and I have to multiply theses live demos to have this kind of return. We'll talk this sooner.
What have I been working on last week?
Home Page

AT LAAAAAASSST. I have some nice dataVizz to show the detailed activities of the day. I know it's not perfect at all but I have enough to show the app to potential users.
Many thanks to people that gave me a precious time and feedback on Twitter (Quentin, Mathias, Christophe, Kevin, Nicolas and Arnaud).
See ya!
Kilo-Meter Dashboard
Statement of intent
My detailed plan to conquer the world is just there.
Next step
Improve the daily  digest. Work on week's one.
What I need to do before next version
Debrief my usage of animation: remove unnecessary ones and shorter the others.
Manage Google Fit Data in background.
Add subscriptions and advertisements to reports
Finish the  landing page for the app
Debug
What I want to add in the next versions
Animated icons for activities
Manually add activities (ex: « I do Zumba every Thursday at 7pm »).
Food : huge work! User will be able to enter his food habits and will have equivalency like « You need 1H45 to eliminate this burger! ».
Be awkwardly rich and create a charity organization
Pay a glass of red wine to you the only one that have read all this functionality
Download Kilo-Meter trailer!
If you want to look at the interactive trailer just click on the picture below.
You will land on the (not sexy) Google Play page. You'll just have to click on a button to register to the beta and get access to the classic Google Play interface.
Download also Fit Plus (my previous app)
Fit Plus
Libérez vos données Google Fit™ avec Fit Plus !Fit Plus est le meilleur moyen de gérer vos données sous Google Fit :- Données cachées à propos du temps en véhic...
Get new post every Week